SHIMLA

TOUR

The magical hill station that enhances its beauty being situated in the middle of a mountain range is often known as "The queen of hill stations''. Shimla is truly a paradise for travellers. Here one can experience snowy winters along with pleasant summer and can enjoy the essence of colonial culture. Shimla trends to be the favourite honeymoon destination. To visit shimla one can easily book a self drive car from online sites like selfdrives.in and can enjoy the road journey from Delhi to Shimla with their loved ones.

It has got some interesting places which one can visit while being in Shimla like: The Mall Road, The Ridge Road, Chadwick Fall and for tourists with spiritual beliefs can visit beautiful temples like The Kali Bari and The Tara Devi Temple. Beside all of these one can enjoy the Toy train journey which is one of the joyful experiences enjoyed by travellers. Being one of the favourite hill stations it would not be wrong if it is said to be the most beautiful hill station where one feels the tranquility in the air of the Shimla.
Top Sights in Shimla
Jakhu Temple
The Mall Road
The Ridge Road
Chadwick Falls
Kali Bari Temple
Jakhoo Hill
Kufri Fun World
Christ Church
Tara Devi Temple
Johnnie's Wax Museum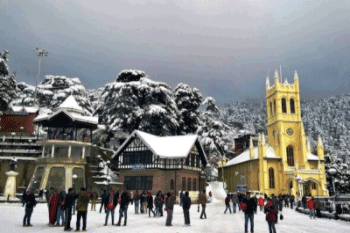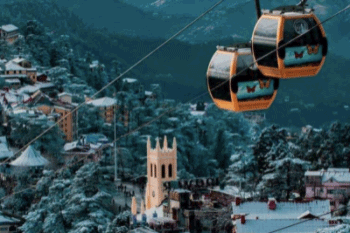 Snowfall Season
Oct - Feb
Heavy Rainfall
July - Sept
Street Food
Madra & Dhaam
Street Shopping
The Mall Road
Famous Temple
Jakhu Temple
RENT A SELF DRIVE CAR
HOURS OF OPERATION
| | |
| --- | --- |
| Best Time | May - June |
| Snowfall Season | Oct - Feb |
| Heavy Rainfall | July - Sept |
| Street Food | Madra & Dhaam |
| Street Shopping | The Mall Road |
| Famous Temple | Jakhu Temple |
| Famous Spot | Chadwick Falls |
How It Work

Selfdrives Rent A Car
Just select your Duration, Location and Car. All on the site! It's all super easy.

Delivery
We deliver your selected rental car on your visit to our rental location in Delhi.

Drive Anywhere
Enjoy the freedom to self drive your rental car to any destination across INDIA.

Return Car
You can return the car back after completing your trip at our provided location.
Have a Questions? Call Today!