Mathura

TOUR

Mathura, the birth place of Lord Krishna is one of the seven sacred cities of Hinduism. It is well known for its temples which is the basic point of attraction for the tourists. Mathura is flooded with tourists and pilgrims during the two main festivals - Janmashtami and Holi. Mathura's most famous tourist spots are Shri Krishna Janmasthan, Dwarkadheesh Temple & Birla Mandir, Govardhan Hill and Radha Kund. Apart from that we have other more places to visit in Mathura like

Vrindavan - It is considered to be one of the most important places of pilgrimage for the devotees of Krishna. It is said that Lord Krishna had spent his childhood in Vrindavan.

Shri Nand Yashoda Bhawan in Gokul is the childhood home of Lord Krishna where he spent time with Balram.

Barsana is the birthplace of Radha Rani as the Hindu goddess Radha.

Potara Kund is one of the four kunds in Mathura and is the water pond where baby clothes of Lord Krishna were washed in his childhood.

Kans Qila - Located on the banks of the serene Yamuna River, Kans Qila is an ancient fortress in Mathura dedicated to Kans - the maternal uncle of Lord Krishna.

Lathmar Holi is very famous here which they start celebrating 4-5 days prior to the festivities. The natives are known for their interesting way of playing Holi with not only colours but also sticks.

Not only Mathura is known for its spiritual value but also famous for street foods like Kachoris, Aloo Puri & Chaat. Mathura is popular in India for its Peda in sweets.

If you are planning for a spiritual experience with your family, but you don't have enough days for vacation, Mathura is a good choice for you as it is only around 185 kms from Delhi that you can cover when you are at the driving seat in just around 3 to 3 & half hours. So for a hassle-free trip, book your self drive car today & visit the city of Lord Krishna.


Top Sights in Mathura
Shri Krishna Janmasthan Temple
Dwarkadheesh Temple
Birla Mandir
Govardhan Hill
Radha Kund
Radha Vallabh Mandir
Vishram Ghat
Lathmar Holi
Kans Qila
Dauji Mandir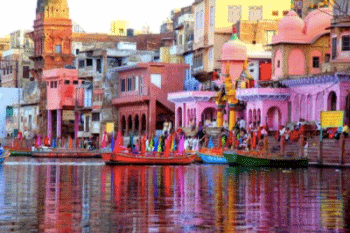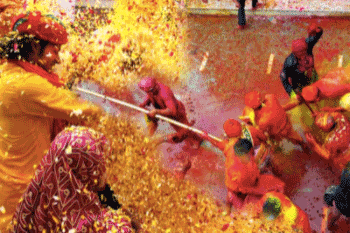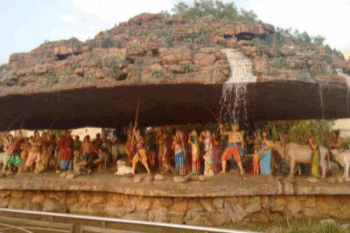 Summer Season
April - June
Street Food
Mathura Ka Peda
Street Shopping
Tilak Dwar Market
RENT A SELF DRIVE CAR
HOURS OF OPERATION
| | |
| --- | --- |
| Best Time | Oct - Nov |
| WINTER SEASON | Dec - Feb |
| Summer Season | April - June |
| Rainy Season | July - Sept |
| Street Food | Mathura Ka Peda |
| Street Shopping | Tilak Dwar Market |
| Shopping Mall | Highway Plaza |
| Famous Temple | Sri Krishna Janmabhoomi Temple |
| Famous Spot | Prem Mandir |
How It Work

Selfdrives Rent A Car
Just select your Duration, Location and Car. All on the site! It's all super easy.

Delivery
We deliver your selected rental car on your visit to our rental location in Delhi.

Drive Anywhere
Enjoy the freedom to self drive your rental car to any destination across INDIA.

Return Car
You can return the car back after completing your trip at our provided location.
Have a Questions? Call Today!