Ranikhet

TOUR

Ranikhet, truly a queen's land a spellbound glimpse of heavenly beauty on earth. The golden rays peeping through the woods in the morning, an eye retreat view truly a house of paradise. Ranikhet is situated at an altitude of 1,869 meters above sea level in Uttarakhand state. The distance between Delhi to Ranikhet is around 380 to 400 km via NH9, and this will take you approximately 9 hours to reach by driving car. The roads are smooth, especially when you are traveling through the highway. So set your wheels on the road to enjoy nature and inhale some pure oxygen by booking your ride with self drive car from selfdrives.in which provides a well maintained self drive car to drive in hilly areas at just in one touch.

Ranikhet welcomes you in the woods inhabited mainly by pine and deodar offers solace to one's mind and these snow-clad trees in the most awaited winter simply let you fall for it. Ranikhet the nine-hole Golf Course is at the highest altitude a where nd is one of the prime attractions of Ranikhet. Another place situated at a distance of 7km from the town is the Jhula Devi temple Maa Durga dwells on the swing and bells are being offered to the Goddess after the fulfillment of one's wishes is a tradition that kept the faith alive for natives for years. Another tourist attraction includes The Rani Jheel, a man-made lake that simply witnesses the pleasure of boat rides in the lap of the mighty Himalayas.

The Ranikhet contentment area has the KRC museum maintained by the Kumaon regiment of the Indian army the museum witnessed the glory and pride brought by the regiment during the world wars. It showcases various weapons, flags captured by the army, and lots of proud stories to explore. Another sight to visit is The Haidakhan temple, constructed by Haidakhan Babaji who is believed to be an incarnation of lord shiva. A hill station worth spending your day off.


We at Self Drive provides well maintained fleets on rent with properly sanitized before delivering to you for your ride. We have 24x7 customer service for you to handle all your issues related to booking, or for any of your queries related to the car.
Top Sights in Ranikhet
Rani Jheel
Bhalu Dam
Jhula Devi Temple
Mankameshwar Temple
Mojhkhali
Chaubatia Orchids
Golf Course
Ashiyana Park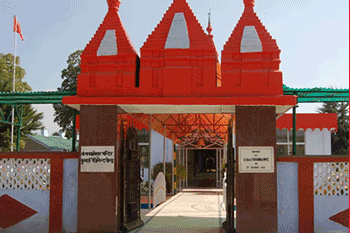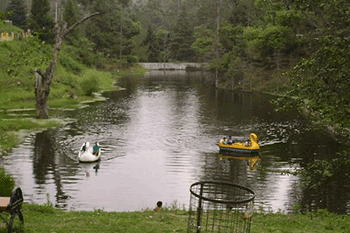 Rainy Season
June And Aug
Local Cuisine
Gahat Ke Parathe & Bhang Ki Chutney
Street Shopping
Zaroori Bazaar
Famous Temple
Mankameshwar Temple
RENT A SELF DRIVE CAR
HOURS OF OPERATION
| | |
| --- | --- |
| Best Time | March And July |
| Winter Season | Sept – Feb |
| Rainy Season | June And Aug |
| Local Cuisine | Gahat Ke Parathe & Bhang Ki Chutney |
| Street Shopping | Zaroori Bazaar |
| Famous Temple | Mankameshwar Temple |
How It Work

Selfdrives Rent A Car
Just select your Duration, Location and Car. All on the site! It's all super easy.

Delivery
We deliver your selected rental car on your visit to our rental location in Delhi.

Drive Anywhere
Enjoy the freedom to self drive your rental car to any destination across INDIA.

Return Car
You can return the car back after completing your trip at our provided location.
Have a Questions? Call Today!