Nainital

TOUR

Nainital is a popular hill station, where one can easily fall in love with the insanity of its beauty. Nainital, the lake city and its mesmerizing picturesque views, let you get lost in it. The famous Naini lake centered around lush green Himalayas seems to be wearing velvety green silhouettes with the fragrance of fresh air blending magically melts your heart miraculously. And to visit the serenity of a young folded mountain just tap to book your comfort with the selfdrives.in & get well maintained selfdrive car & enjoy the roadtrip from Delhi to Nainital.

Nainital is situated in the foothills of the Himalayas in the Kumaon region of Uttarakhand, at an elevation of 2000 m above sea level. Naini lake is believed to be formed when the eyes of Goddess Sati fell at this place and led to derives its name. Naini lake is the lifeline of the town as the whole town surrounds the lake and is popular for being a boating hotspot with colorful boats cuddling up to its edge. A dreamscape view of the lake is truly witnessed at night where the glittering light of the city sparkled the water current is no less than an eye retreat. To seek blessings from goddess sati one should visit the Naina Devi temple which rests on the banks of Naini lake.

Another must-visit place includes Raj Bhavan, also called as governor's house stands for its magnificent architecture inspired by Buckingham palace surrounded by a scenic garden is a real treat to the senses. Eco cave garden is yet another fascinating tourist place a park to hang out with family comprised of caves with narrow twist and turn and explore the real natural habitat. Besides, some hilltop views await the tourist to witness spellbound sights of sunset and sunrise, the widespread innocence of Himalayan peaks which stands our nation's pride for years. The Mall Road, truly the heart of Nainital a paradise for shopping, set at the vibrant backdrop appeals to every tourist a dedicated visit. The road remains alive with many street shops, local eateries, hotels, artifacts, crafts, and more.

Nainital is nature's grace to mankind which offers solace to senses from the hustle-bustle of the city.


We at Self Drive provides well maintained fleets on rent with properly sanitized before delivering to you for your ride. We have 24x7 customer service for you to handle all your issues related to booking, or for any of your queries related to the car.
Top Sights in Nainital
Naini Lake
Naina Devi Mandir
Tiffin Top
The Mall Road
Snow View Point
Aerial Ropeway
Eco Cave Garden
Raj Bhavan
Nainital Zoo
Hanuman Garhi
Lovers Point
Kainchi Dham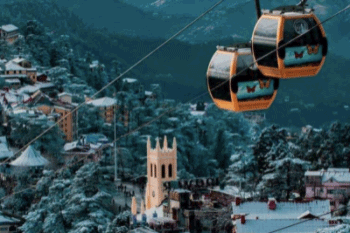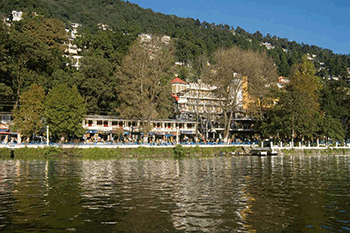 Street Shopping
Mall Road
Famous Temple
Naina Devi Mandir
RENT A SELF DRIVE CAR
HOURS OF OPERATION
| | |
| --- | --- |
| Best Time | Mar - June |
| Winter Season | Oct - Feb |
| Rainy Season | July - Aug |
| Local Cuisine | Ras, Baadi |
| Street Shopping | Mall Road |
| Famous Temple | Naina Devi Mandir |
How It Work

Selfdrives Rent A Car
Just select your Duration, Location and Car. All on the site! It's all super easy.

Delivery
We deliver your selected rental car on your visit to our rental location in Delhi.

Drive Anywhere
Enjoy the freedom to self drive your rental car to any destination across INDIA.

Return Car
You can return the car back after completing your trip at our provided location.
Have a Questions? Call Today!