Kasauli

TOUR

The fragrance of blossom revives your vibes positively high in energy as you witnessed the glimpse of the town which mellows your soul to the depth. Kasauli is a small cantonment located in the Solan district of Himachal established by Britishers as a colonial hill station. The distance between Delhi to Kasauli is around 300 km, and this will take you approximately 5:30 - 6 hours to reach by driving car. To reach the picturesque valley plan a trip, and to execute this plan to action selfdrives.in always ready to serve you at your doorstep so book your self drive car and get going. Kasauli has a rich ancient heritage, a church, colonial architecture that reminds you of the British and colonial era.

The christ church appeals to a serene ambiance that came into existence in 1853 by the Britishers, a visible treat of pine and deodar surrounding and marks the excellence of its architect. The monkey point is the highest point atop the hill believed that while carrying sanjeevani booty lord hanuman had rested his foot here and the impression of lord hanuman's foot can be seen visiting this slope. A breathtaking view of the Sutlej River oozing fiercely out in the lush green mountain takes you aback with these magical tricks of nature.

Hills are often known for sunset point and treat their guests with an enchanting glimpse of dawn. The sunset point is also called Hawa Ghar due to the consistent blowing cool breeze year-round. A market where one can purchase numerous authentic Tibetan stuffs like handicrafts, woolen, shawls. The lower mall road market appeals to you with lip-smacking Tibetan local food which serves your visit worth. Kasauli is famous for fun-filled activities and the Timber Trail ropeway gives you panoramic views of stunning mountains. End your day by seeking blessings by visiting the Nahari mandir devoted to lord shiva and goddess Durga. Come to Kasauli to experience the most inexperienced magic moments for a lifetime and this place will not surely disappoint you.

We at Self Drive provides well maintained fleets on rent in Delhi with properly sanitized before delivering to you for your ride. Self Drive have 24x7 customer service for you to handle all your issues related to booking, or for any of your queries related to the car you can also visit our office at Dwarka Sector 12, Delhi.
Top Sights in Kasauli
Gilbert Trail
Toy Train Ride
Kasauli Tibetan Market
Gurkha Fort
Christ Church
Trekking Tours
Nahari Temple
The Monkey Point
Sunset Point
Timber Trail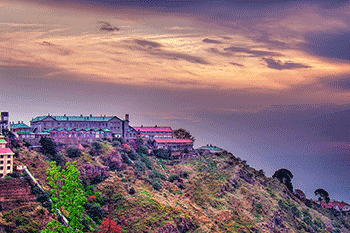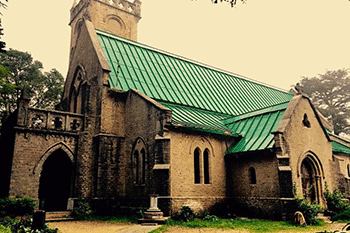 Local Cuisine
Band Samosa
Street Shopping
Kasauli Upper Mall
Famous Temple
Nahri Temple
RENT A SELF DRIVE CAR
HOURS OF OPERATION
| | |
| --- | --- |
| Best Time | April To June |
| Winter Season | Nov - Feb |
| Rainy Season | July - Sept |
| Local Cuisine | Band Samosa |
| Street Shopping | Kasauli Upper Mall |
| Famous Temple | Nahri Temple |
How It Work

Selfdrives Rent A Car
Just select your Duration, Location and Car. All on the site! It's all super easy.

Delivery
We deliver your selected rental car on your visit to our rental location in Delhi.

Drive Anywhere
Enjoy the freedom to self drive your rental car to any destination across INDIA.

Return Car
You can return the car back after completing your trip at our provided location.
Have a Questions? Call Today!